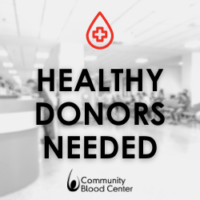 The COVID-19 pandemic has left our local blood supply at critically low levels and Community Blood Center needs your help.
Patients in hospitals all across the KC Metro rely on the generosity of blood donors to receive the treatments they need.
CLICK HERE to make an immediate appointment to donate at a location nearest you.