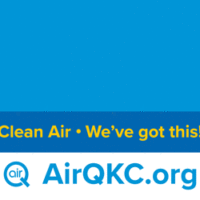 Hey Kansas City! Look up.
There may be blue skies over the region, but that DOES NOT mean all is well with our air.
Summer brings sunshine, but it also brings more ground-level ozone pollution.
That means an increased risk for everyone who breathes our air.
So before heading out, check the SkyCast, and learn simple steps you can take to improve air quality at
Clean air…we've got this!
Click HERE for more info