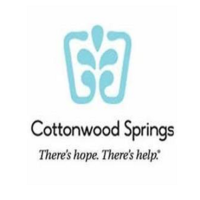 If you are experiencing fear or anxiety because of the corona virus outbreak, we have tips on how to reduce your stress about the disease.
Including talking with people you care about and trust, limiting your time listening to, reading or watching the news and remembering to eat well and take care of your body.
If your anxiety or depression becomes overwhelming please reach out to Cottonwood Springs.
They're here to offer hope. You are not alone.