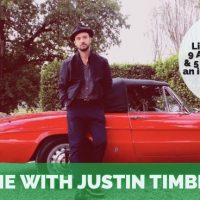 We've all thought about going home with Justin Timberlake… It's okay to admit it, because its true and KC 102.1 is letting you do just that!
We can't guarantee you'll meet his family, but you and a guest WILL explore Justin's hometown of Memphis, Tennessee for an entire weekend! Plus you'll be there as Justin takes the stage in his old stomping grounds on Saturday, January 12th!
Become a finalist to win it all every weekday in the hours of 7 AM, 9 AM, 1 PM, 3 PM, and 5 PM from the only station sending you home with Justin Timberlake… KC 102.1!