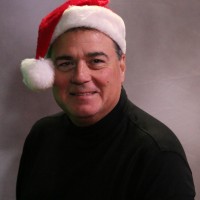 Favorite Food.
I cannot resist pizza.  There's nothing I love more than fantastic wines, steak, lobster, sushi, sauces and adventure eating, but life starts with the best bar food and that means pizza, great burgers, fantastic stacked sandwiches and a cold draft of anything made by Boulevard Brewery.
Favorite music.
No way to answer this one.  My parents were lovers of the arts and my awe and appreciation of performance in all genres continues to grow.
Favorite place on earth.
Lake Michigan. Like a fresh water ocean it's like no other place on this planet.
Favorite thing to do.
Hang with family. Put 12 Irish Catholic siblings and in-laws together and all hell breaks loose.
Follow Thom on Twitter @ThomKC102
Email Thom below!
[maxbutton id="5″]