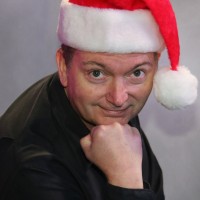 5 things about Darren you don't really need to know, but here's goes. 
5.) He can pinch with his toes. Hard!
4.) He's on IMDB for his impressions/voice-over work.
3.) He got lost at the Winter Palace in St. Petersburg in Russia.
2.) He's won 2 national broadcasting awards.
1.) Tom Brokaw likes his impression of him.
Catch Darren weekday mornings from 6am-10am, right here on KC102.1!
[maxbutton id="1″]